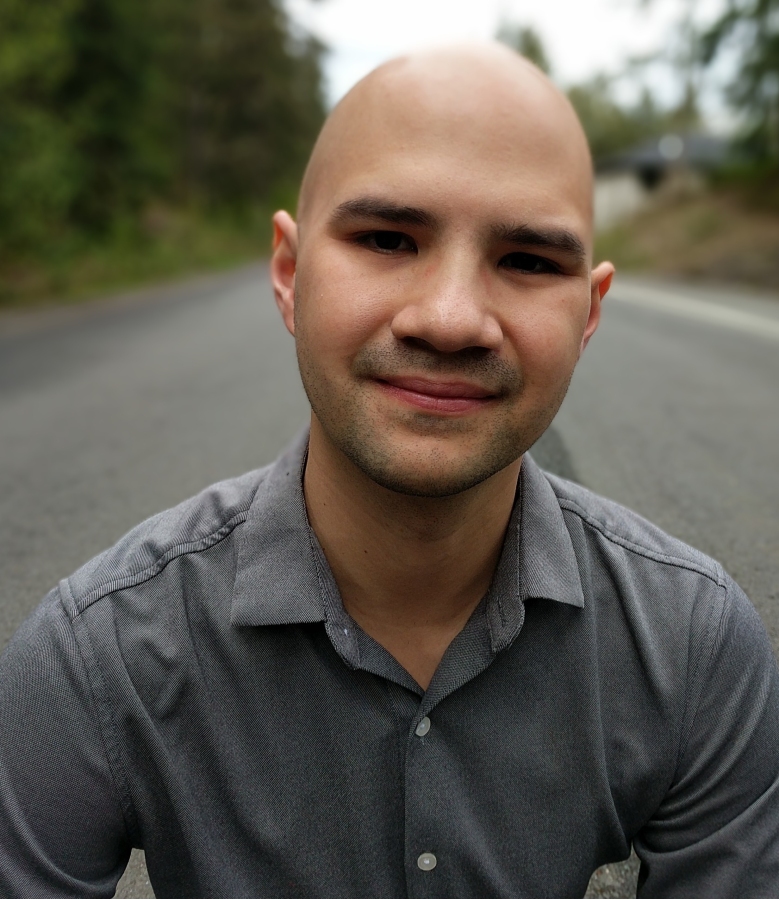 Andre Stackhouse
Campaign Director 
He/Him
Was raised in Bothell and attended the University of Washington with a degree in Informatics. He has worked as a software engineer across the tech industry including at small startups like the education nonprofit Code.org and at companies as large and established as Microsoft.
His political activism includes being elected to the state and national Democratic Conventions as a delegate to Bernie Sanders as well as being the lead organizer of the Seattle March for Medicare for All in 2021. He's also co-chair of Seattle Democratic Socialists of America's healthcare working group and an at-large member of Democratic Socialists of America's National Medicare for All steering committee.
Andre's interests include drawing, video game development, and fencing which he has done since he was 11.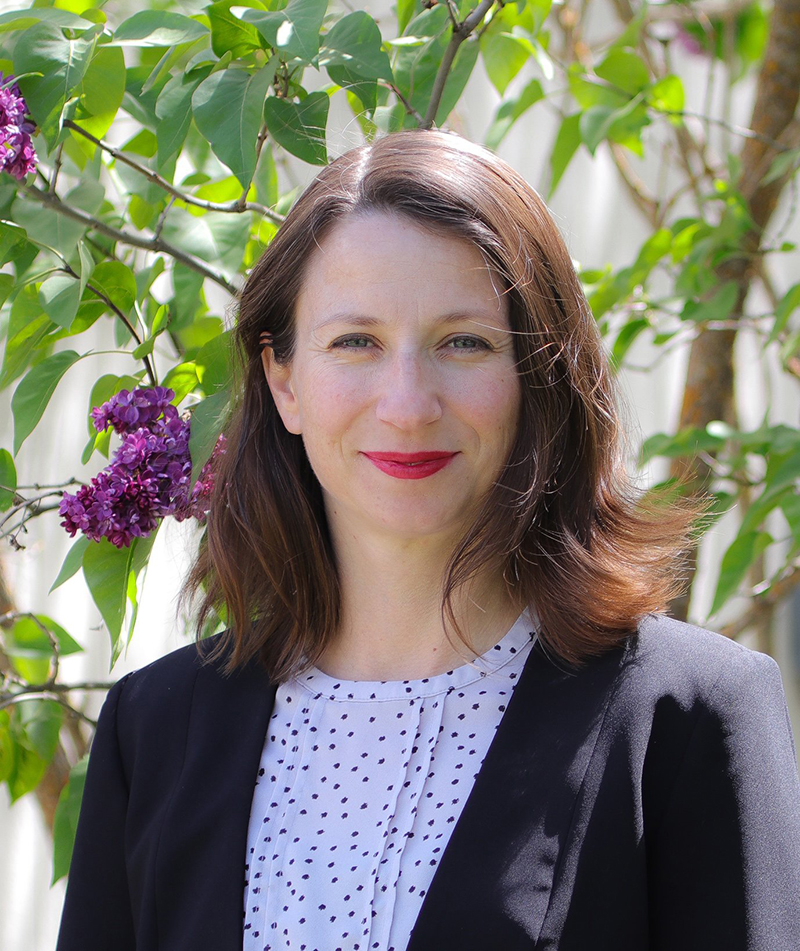 Georgia Davenport
Founder and Volunteer Operations Director 
She/Her
Founded Whole Washington in 2017 and served as Campaign Director in 2018, leading the 100% volunteer, initiative effort for universal healthcare.
Ran for Washington State House of Representatives in 2020, Legislative District 7 which includes 5 counties in rural Eastern Washington
5 years as a Washington State Democratic Central Committee Member, 2017-2021
Steering Committee Member of American Health Security Project
President of Friends of Lake Spokane Parks
Phone Bank Organizer for I-735 to overturn Citizens United, which passed in 2016 by 63%.
Her interest in politics comes from wanting a better future for her daughter and all the other children who need us to enact bold legislation today to ensure they can get the healthcare they need, without using Gofundme, and so they have a planet to inherit.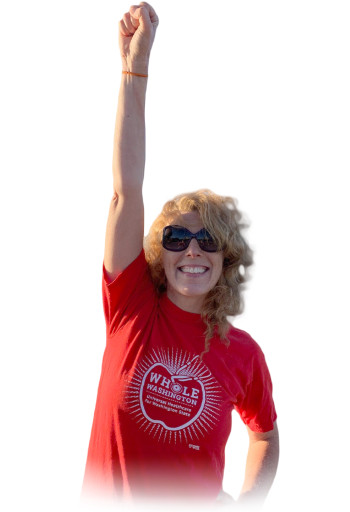 Jen Nye
Volunteer Communications Director
She/her
Lives on the unceded lands of the Duwamish people who are still fighting for federal recognition and pays Real Rent.
34th Legislative District Democrats PCO, Former Chair of South Park Arts
Jen's day job was in the wireless industry for 23 years in communications and operations. She left the corporate world to focus on the bare minimum requirement of social justice: universal healthcare.
Jen has seen the unpredictability of health up close when her brother was stricken with an aggressive form of Multiple Sclerosis while living in Chile ten years ago. She saw a remarkably different healthcare system and safety net there and has been driven to do better here.
Two organizations Jen supports:
ECOSS (Environmental Coalition of South Seattle) who empowers diverse communities to lead the way in making sustainable changes that will protect the environment for future generations.
Seattle Neighborhood Greenways who fights for the safety and livability of our streets and neighborhoods, putting people of all mobilities first.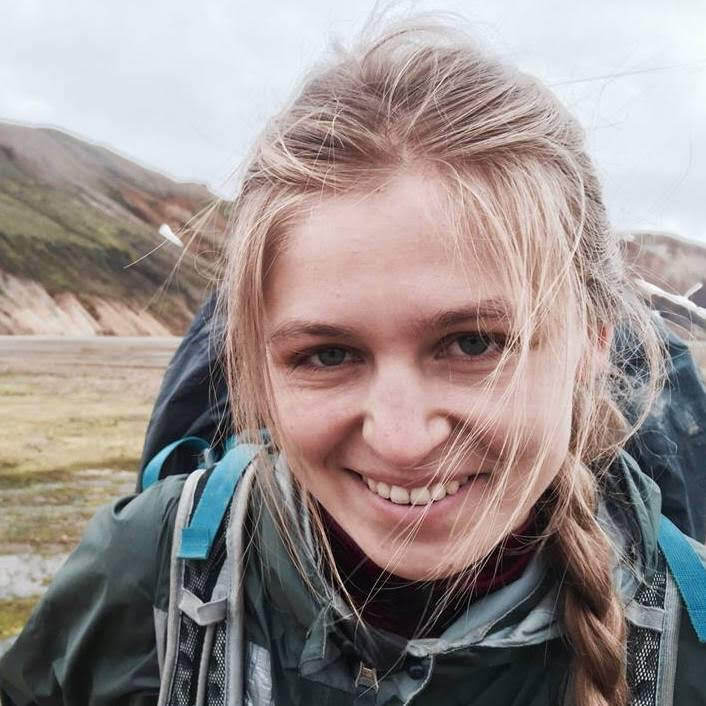 Kelsey Breseman
Data Director
She's a Seattle-born Tlingit who grew up in Snohomish. In prior activist gigs, she was a cofounder of Hillcrest Indivisible, where she also built and administered the tech infrastructure for 50+ Indivisible chapters in the greater San Diego region; she was in early leadership of Seattle's Sunrise chapter; and she has also been active with 350.org and Extinction Rebellion.
Professionally, Kelsey is a Rita Allen Civic Science Fellow at the Environmental Data & Governance Initiative, where she works on community-centric data tools for environmental justice, governmental accountability, and data ethics; and is also on the leadership team, building process for their bossless, horizontal style of organizing. Kelsey holds a B.S. in Neural Engineering from Olin College and is currently a candidate for an M.S. in Data Science from the University of Texas Austin.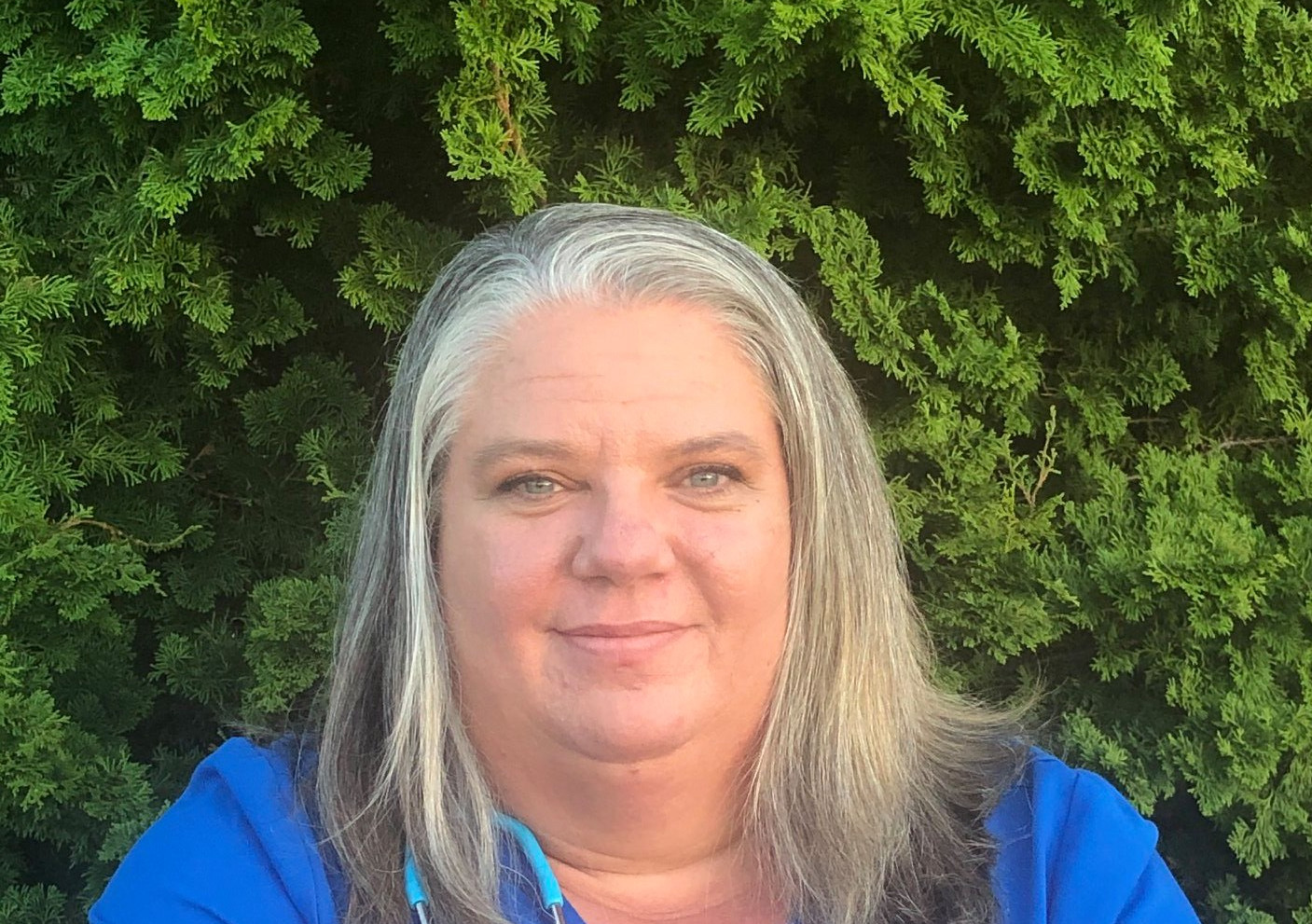 Marianna Everson
Chair
She/her/they
Resides on the land of the Chehalis, neighboring with the Quinault and in solidarity with the Chinook who fights for national recognition.
Marianna Everson is a full-time Registered Nurse, a mother, and the wife of a Veteran. She has been with Whole Washington since 2017, serving as a volunteer, a steering committee member, and now as your Board Chair. She has seen us through all of our evolutions from initiative to the people, to our legislative efforts, and now taking the fight to the people in a big way with the initiative to the legislature. As a Registered Nurse serving people in mental health crises, she knows what her patients go through just to get enough care to stay alive. She sees first hand how hard it is to receive the minimum of care in a system that is ruled by profit margins.
Marianna will fight along your side for healthcare justice because no one should go bankrupt or die so insurance corporations and pharmaceutical giants can increase their bottom line.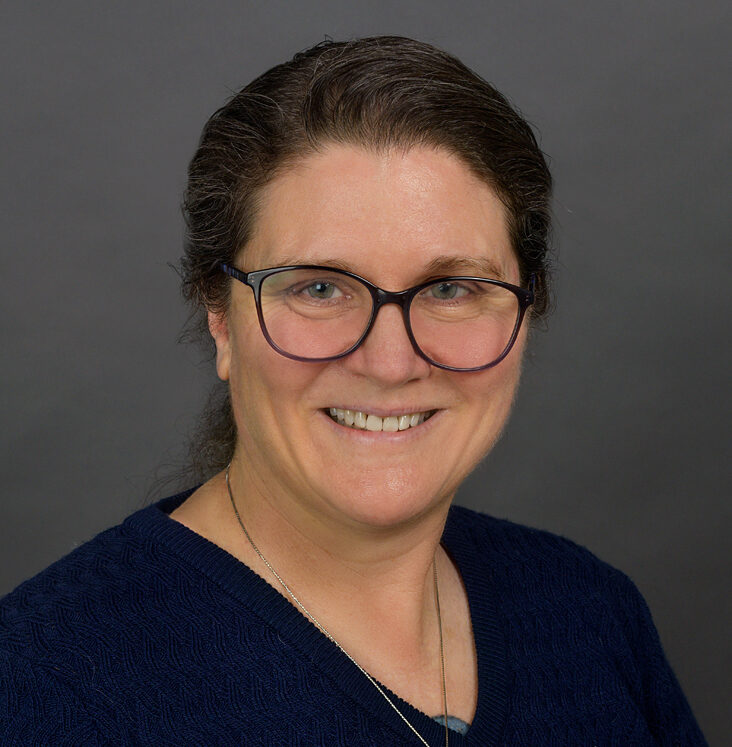 Kathryn Lewandowsky
Vice Chair
they/them

Grateful and humbly occupying land originally cared for by the Stillaguamish and Sauk-Suiattle tribes  

Current Democratic PCO of LD 39, Candidate for State Senate in 2020 for LD 39, Past Local Unit Chair for WSNA, St. Joseph's Hospital in Tacoma , WA (under a previous alias, Kathryn Kennard) Recipient of the Golden Acorn Award from my PTA days working with James Sales Elementary School, Past 4-H Leader for Rough Riders II.
Kathryn is a Registered Nurse in Washington State with over 30 years experience in Healthcare working in the Acute Care setting in Oncology, IV Therapy, Critical Care and Hospice. They currently work for their local, rural  hospital in a supervisory role. Although they realized early in their career that we have a very flawed healthcare system and that we are all one day away from not being healthy any longer, it was while caring for their ailing parents that they truly experienced the inequity and injustice in our healthcare system.  So after 25 years practicing as an RN with an Associates Degree, they went back and finished their Bachelors Degree in Nursing, focusing on Healthcare systems around the world and on Palliative Care.  Since graduating in 2017,they have been able to focus on their goal of seeing a Universal Healthcare system become a reality for the citizens of our state and country. 
They are a mother of 3 sons and a grandmother of 5 and does this work for them and all of our children. They live in Arlington, Washington and is married to their husband Steve.  In their spare time they love to spend time with their horses out on the trails and traveling around the country with the North American Trail Ride Conference. They hope to be able to get back to that seriously once this challenge is completed. 
They are constantly impressed with the dedication, talent and caring compassion of all the volunteers for Whole Washington and can't imagine doing this work without all of them.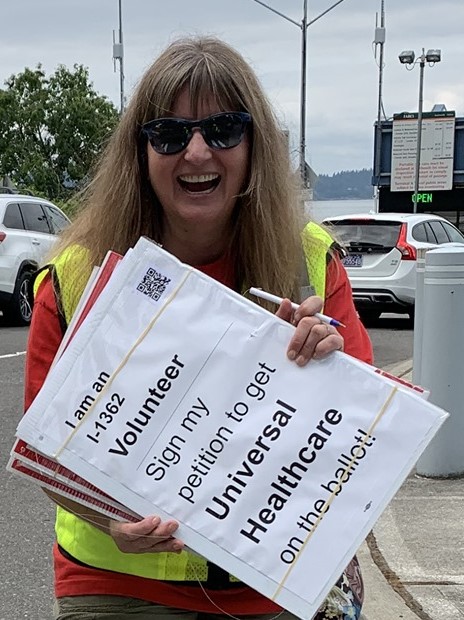 Holly L. More Allen
Treasurer
She/Her
Resides on Duwamish lands and pays Real Rent
Holly works as the front office and treatment coordinator for Judy C Chen Orthodontics. She does financial contracts, payment processing and statements, along with front desk customer service and assisting with new patient exams. Holly has worked for 18 years with Dr. Chen, and prior to that, she worked as a teller for Seafirst Bank, which was bought by Bank of America in 1986. She was a vault processor for a total of 15 years.
In 2016 Holly was elected Treasurer to the 33rd LD Democrats, where she served for two years. Holly likes to spend time with her family, especially her grandchildren, and she volunteers in her spare time.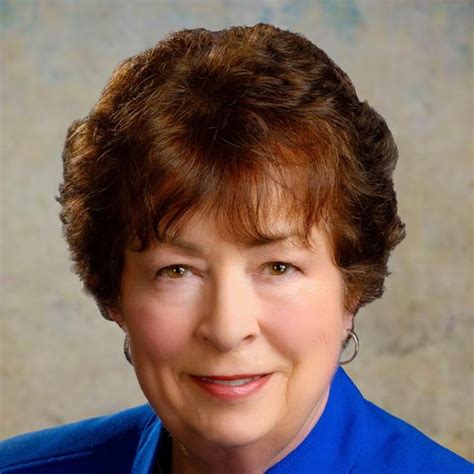 Senator Maralyn Chase
Thirty years ago the first bill was introduced to bring single payer, universal health care to the State Of Washington.  Single payer would bring health care available to all, without regard to income or health.  On June 16, 2017, I introduced SB 5957, the 2nd bill in our state's history, advocating a single-payer plan to ensure all residents can exercise their human right to health care. 
I introduced the single payer health care bill because our health care system is broken, focusing more on the profit needs of insurance companies and provider networks than  the health needs of our people.
Health care is a human rights and this is a matter of justice and fairness.  I am extremely pleased to work with Whole Washington to bring single payer health insurance to our state.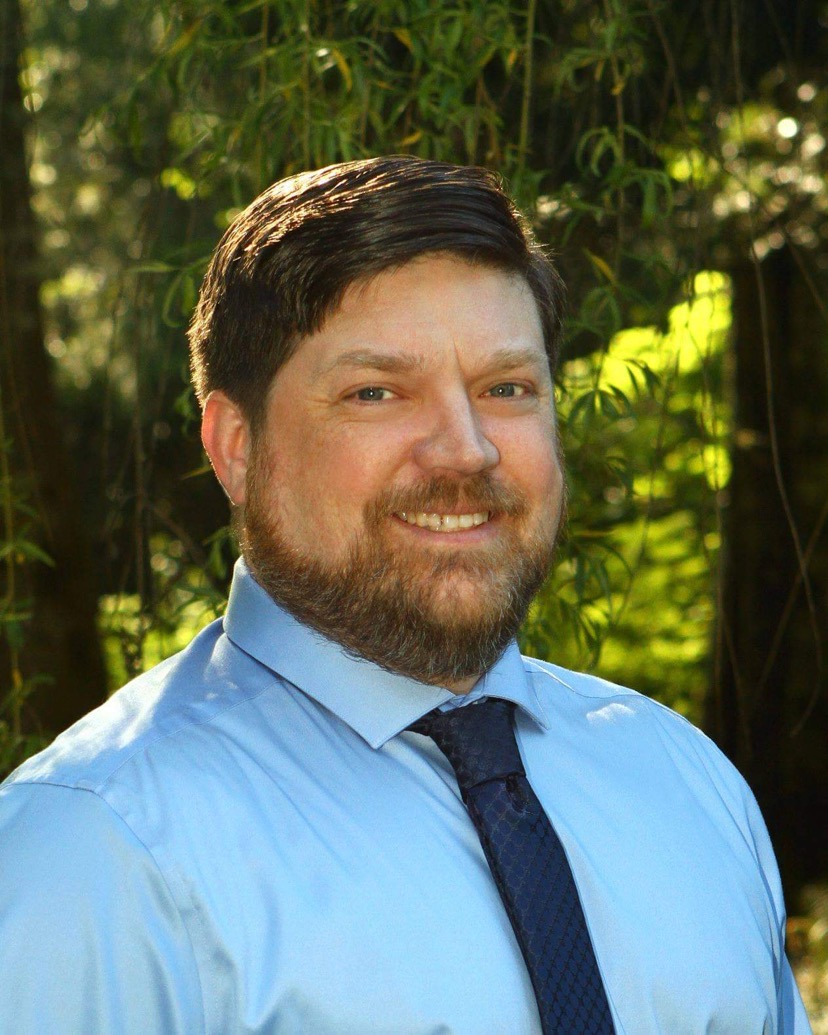 Jason Call
He/Him
District WA-02, is on the ancestral lands of the Tulalip, Swinomish, Stillaguamish, Upper Skagit, Samish, and Lummi peoples.
Current Congressional Candidate, US House WA-02; Former Washington State Democrats Central Committee Member (2016-2020)
Jason has a 30 year history of progressive issues advocacy activism - antiwar, union/education, environmental, and healthcare; leadership/coalition building on progressive policy and in organized politics.
Healthcare is a human right; most people have themselves, or have friends or family, who have suffered at the hands of the for profit health industry. Nobody should die for industry profits, ever.
* Jason's Congressional campaign seeks to add another pro-Medicare For All voice to the current advocates in the other Washington. The current incumbent does not support single payer.
* Jason is also happy to be working closely with Sunrise Bellingham to support environmental activism, and with People First Bellingham in their efforts to bring labor fairness, renter protection, and policing initiatives to the local City Council (
www.peoplefirstbellingham.org
)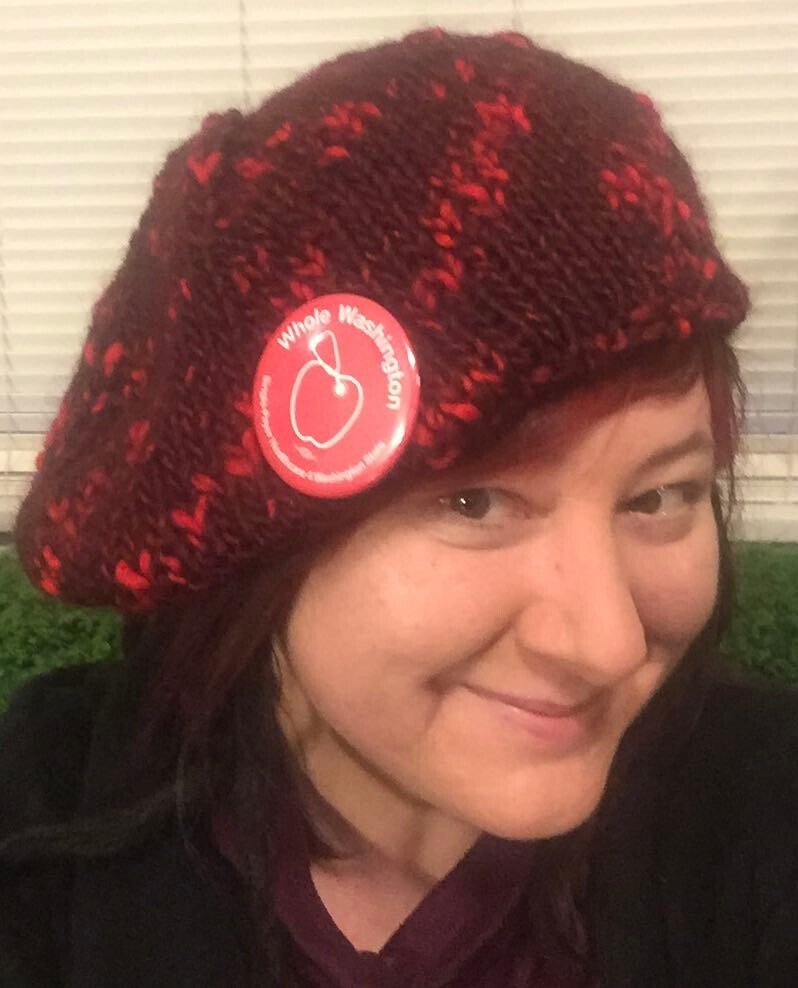 Laura Fielding
Executive Director of Red Berets Medicare for All.
Laura got involved in the ballot initiative I-1600 and helped organize events and gather signatures, helping with volunteer recruitment and social media amplification. Since that time she has continued to knit and to organize for Bernie Sanders 2020 local events and has supported many grassroots candidates running on Medicare for All. She has had the great privilege of knitting red berets for volunteers and core organizers of Whole Washington, first and foremost, Georgia Davenport, founder and now Operations Director of Whole Washington! She knit for Dr. Jane and Senator Bernard Sanders receiving a letter of thanks. She has since knit for Senator Nina Turner, Dr. Victoria Dooley, and nurse organizers Marianna Everson, Fran Bauer, and RoseAnn DeMoro, Donna Marie Miller Ellington (co-founder of DUH)!, Bev Cowling (Founder of Millions for Medicare), Carol Paris (former President of PNHP), and grassroots Medicare for All movement leading voices, Scott Desnoyers, Joy Marie Mann (Savage Joy), Courtney Love (Vice Chair of ORWBC, Board Member of Whole Washington), Pat Cote (Pat the Berner), and many more of the 99% totaling nearly 300 red berets for healthcare justice!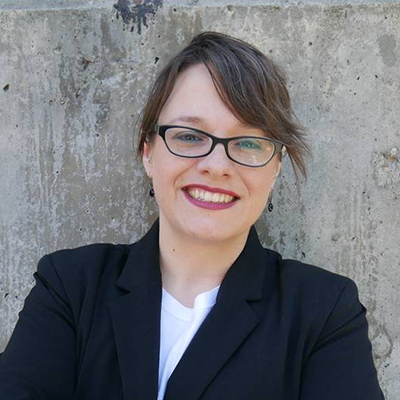 Courtney N. Love
She/her

Lifelong resident of the traditional lands of the Puyallup Tribe in Tacoma, WA, with a history of passion and trauma. 

Precinct Committee Officer (PCO) of Pierce Co, in the 27th Legislative District (LD), a member of Tacoma Democratic Socialists of America, and vice-chair of Our Revolution Washington Berniecrats Coalition (Future To Believe In)
Courtney and her family have over 75yrs of combined employment history with MultiCare's Tacoma General Hospital - Courtney having worked in food service, laboratory billing, and phlebotomy. She's also trained as a doula and massage practitioner.
Courtney, her family, and friends - have diverse health histories - centering the patient experience for her. Among them, in 2016, after 35yrs of friendship, she watched her best friend lose a 20yr fight to multiple sclerosis and on March 15, 2019, her 30yr old brother, with developmental disabilities, a history of monumental abuse, a deep and persistent aversion to healthcare, and the soul of an angel, died of an undiagnosed, congenital heart problem. Courtney was motivated before, but now has clarity in the goal - she works to see a healthcare system that has the capacity to have been of service to her brother - in such, all would be attended to. This is a movement to save lives.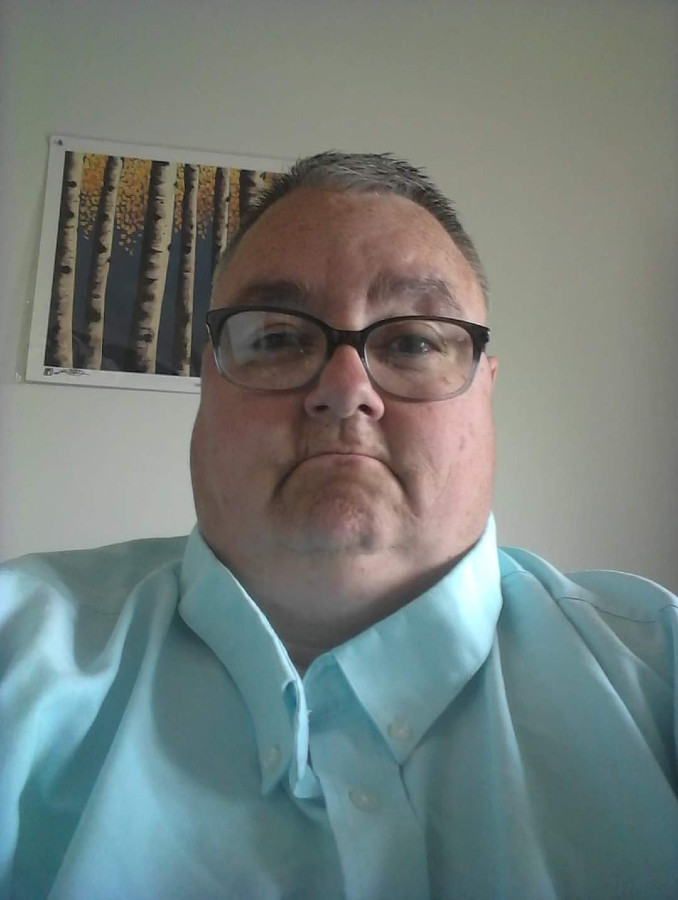 Naomi Finkelstein
Hi my name is Naomi Finkelstein. I live on unceded Duwamish territory.
I am a longtime disability rights and then disability justice activist, a queer, anti poverty and racial justice activist. I have been on the advisor board of Seattle Indivisible, a collective member of the Disability Justice Collective, a member of Seattle Adapt and I am a volunteer organizer of the WA Poor People's campaign.
I believe in the power of people organizing.
This fight is essential to me. I believe it will raise people out of poverty. It will improve healthcare for BIPOC and LGBT folks seniors and people with disabilities . It will help working class folks to have healthcare even if their employees try to cut their insurance. I believe it will help strengthen our public health structures which the pandemic has shown needs shoring up.
And someone who grew up in the South Bronx during the seventies my heart lies with movements that impact poverty and racism. And as somebody who's grandfather had MS for 25 years, who's father was very hard of hearing and often couldn't afford hearing aids and as someone who became disabled myself the disability Justice movement is the center from which I live my life.