SCE-SEATTLE Northwest Folklife
May 30, 2022 @ 11:00 am

-

10:00 pm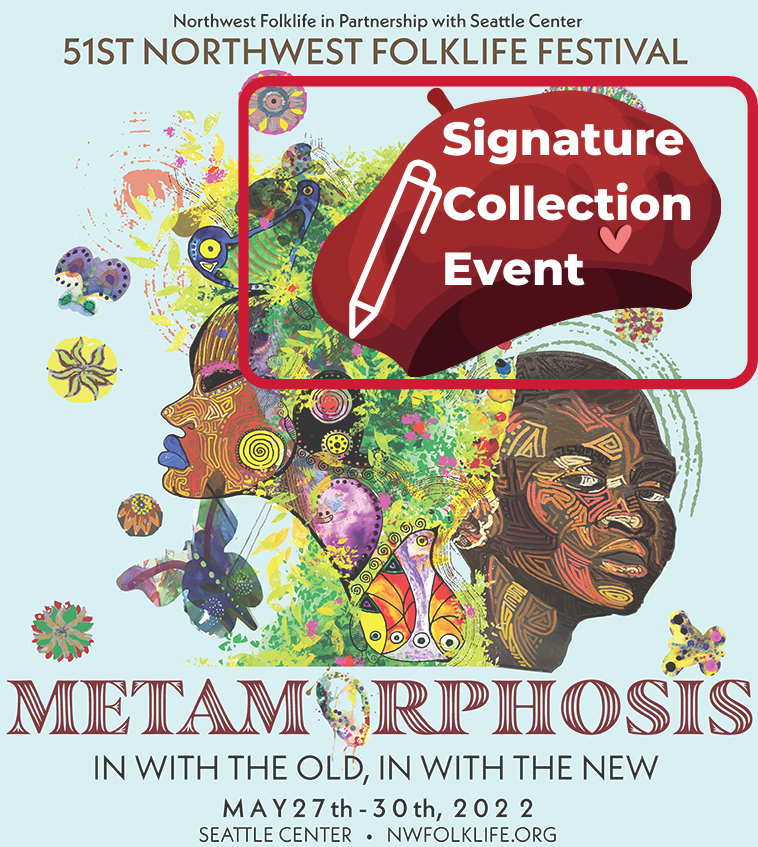 4 Days of Crowds and Signatures!
Folklife is always a great event for getting a lot of signatures!
Friday through Monday, Memorial Day.
HOW MANY PEOPLE DOES NORTHWEST FOLKLIFE REACH?
We collaborate with all of the diverse communities of the Pacific Northwest–including Washington, Oregon, Western Montana, Idaho, Alaska, British Columbia, and Alberta–to inspire programs and public presentations of all forms of cultural expression practiced in the Northwest. The annual Festival includes over 6,000 participants and 500 volunteers, 200 food and craft vendors, and attracts over 250,000 attendees.